Home » Special Events » Magnitude 7.5 earthquake offshore Craig, Alaska
last updated: 01/05/13 14:36:38 (PST)
On Saturday January 5 2013 at 12:58 AM (PST) the USArray seismic network recorded an earthquake (preliminary mw 7.5) located offshore Craig, Alaska.
Initial source parameters for this tremor are indicated below. The epicentral distance (i.e. distance separating the epicenter and the closest station in the recording network, A04D) for the USArray is 1099 km (9.89 degrees).
If you felt the quake, the USGS would like to know. Please add your comments to the USGS page "Did you feel it?".
Summary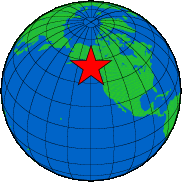 Solution Parameters
Local Date:
Saturday January 5, 2013
Local Time:
12:58 AM PST
Universal Time:
01/05/13 (005) 08:58:16 UTC
Magnitude:
7.5 mw
Latitude:
55.2380
Longitude:
-134.7770
Depth:
10 km
Author:
QED_weekly
Authoritative:
yes
Proximity to Population Centers
94km (58mi) W of Craig, Alaska
300km (186mi) WNW of Prince Rupert, Canada
326km (203mi) S of Juneau, Alaska
397km (247mi) WNW of Terrace, Canada
596km (370mi) S of Whitehorse, Canada
Maps
Mercator projection regional view
The red star denotes the earthquake epicenter. Triangle symbols are active stations at the time of the earthquake in the USArray (excluding ANSS backbone stations and GSN stations, which are represented by a diamond symbol) and colored by network. Blue lines are major rivers. Thin black lines are state boundaries and thick black lines are national boundaries.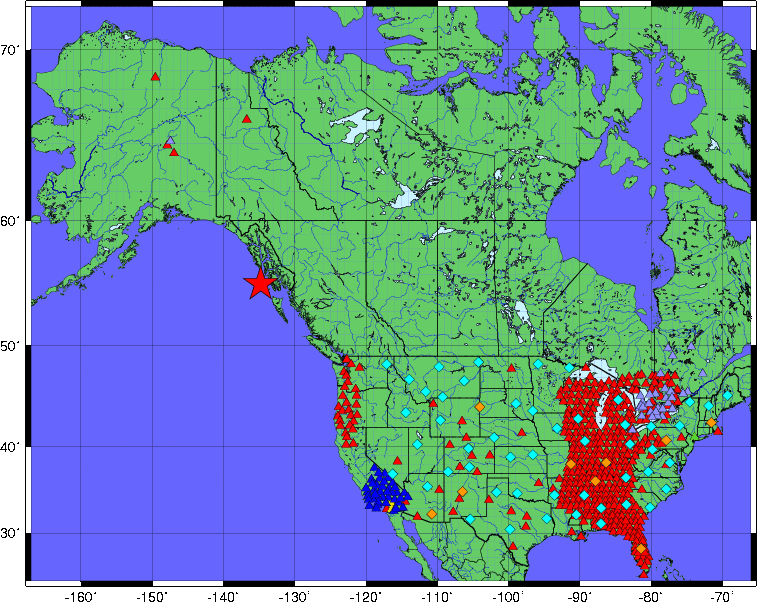 Network Legend

| | |
| --- | --- |
| | Transportable Array (TA) |
| | UC San Diego (AZ) |
| | CalTech (CI) |
| | ANSS backbone stations (US) |
| | Global Seismograph Network (IU) |
| | Lamont-Doherty Coop Seismic Network (LD) |
| | POLARIS Network (PO) |
Regional satellite view
The red marker denotes the earthquake epicenter.
Detailed terrain view
The red marker denotes the earthquake epicenter.
Waveforms
You may view plots showing this event as recorded by USArray instruments:
3 components recorded by A04D, the closest USArray station to the event: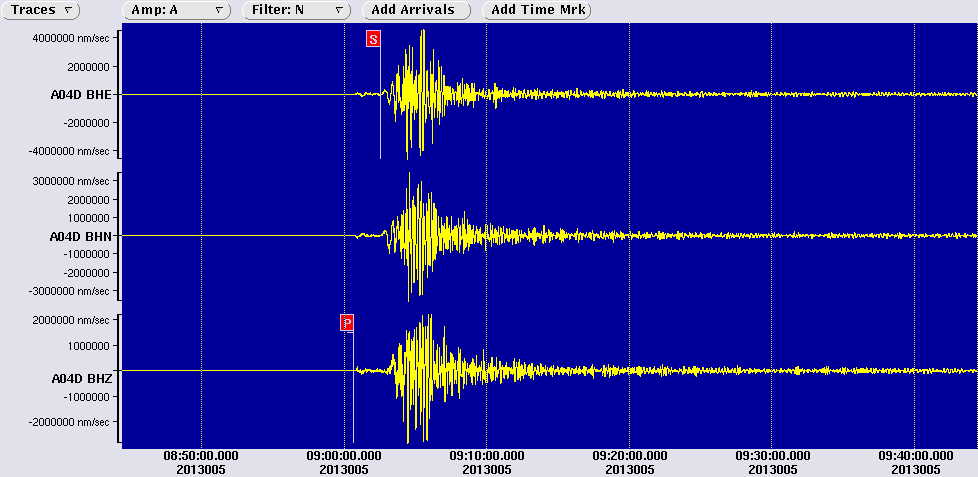 Every arrival station waveforms
View waveforms from any station* that recorded arrivals for the event by entering the station code below (e.g. 109C) and clicking the 'View waveforms' button:
News links
Tsunami information
Search the internet
To search the internet for more information about this event, click on the button below:

Current seismic activity measured by USArray
Click the link below to observe an interactive map of earthquakes recorded by the USArray deployment:
Further information
Learn more about the Array Network Facility (ANF) component of USArray, the USArray experiment, the EarthScope project, and the Incorporated Research Institutions for Seismology (IRIS).
Share this page
If you find this page useful, please share it: